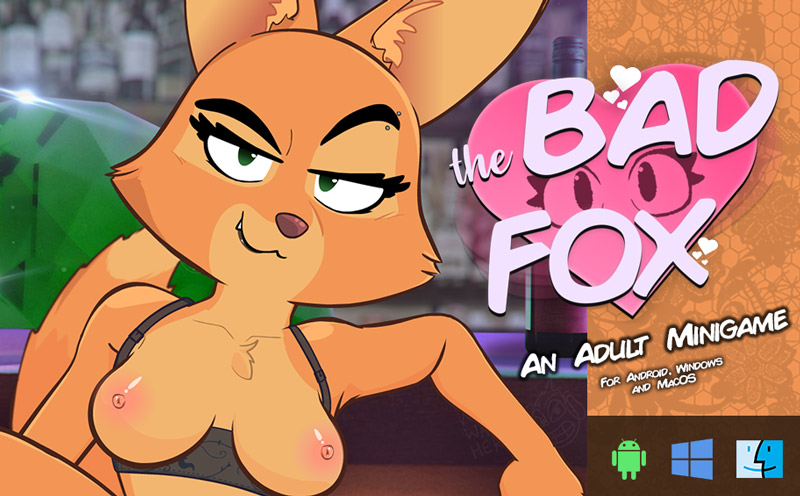 The Bad Fox is an adult mini game where you can dress up the sexy vixen from a movie of a similar name in the clothing of your choice, as she has her way with you. She will stop at nothing to get the stolen emerald behind her home! Will you be her good boy?
The game is for Windows, Android and MacOS. I'll be adding more updates to her in the future too. The game is currently on my Patreon. Subscribing to my Patreon will also give you access to all of my games. A free demo is now available for Windows and Android (32-Bit only for demo) for you to try below:
The full version (including Android 64-bit versions) are for patreons below: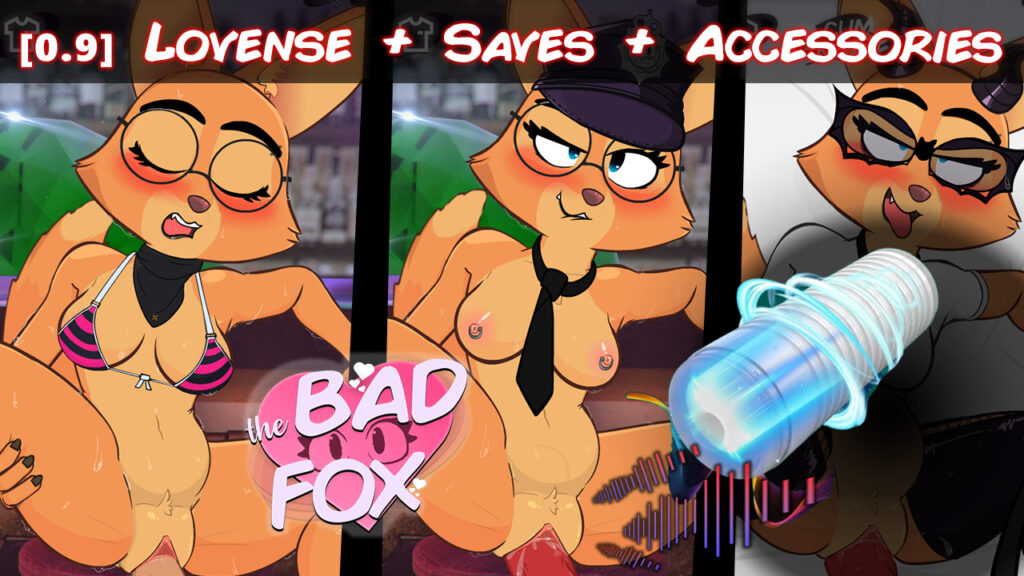 Previous Versions: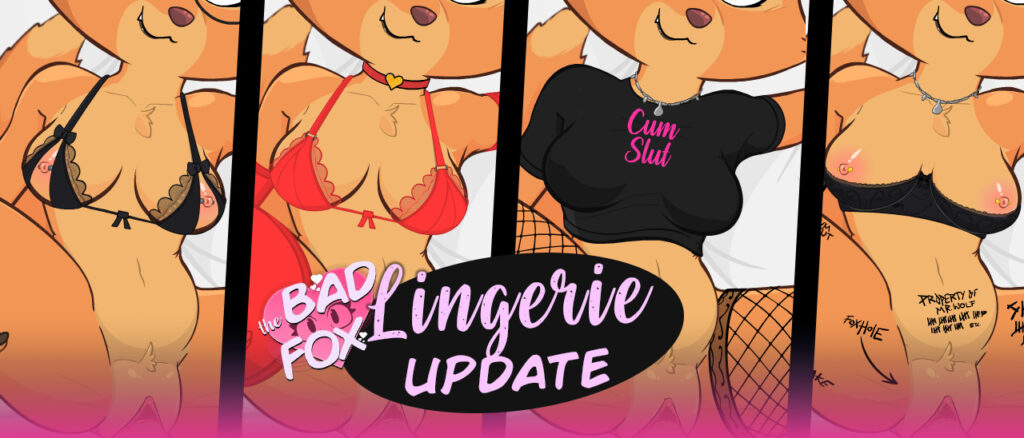 Current Features in 0.9
New: Lovense support with vibration patterns and reactions. If you have a compatible toy, the toy will vibrate and move to the action in the game
Choreographed vibration mode for Android
Full sex interaction with 3 unique dialog sets
Boob massaging, Kissing, Head Patting
Game fully voiced by SultryLampVA.
Customizable accessories – Over 60 accessories including leggings, body piercings, collars, running eyeliner, eyelashes, glasses, gloves, leashes and nipple piercings!

New in 0.8 – Spooky outfits and options, bulge visibility toggle, new 64 bit build for Android
New in 0.7 – Bralets, Shirts, new Bed Background, Lingerie and a new leash option
New in 0.6 – American bikini, Uncle Sam Hat, Canadian Bikini, Sailor Outfit Options

Customizable guy body options (Pale, Dark, Furry, Invisible)
New lickable areas when the action is going
Futa option available with cumming dick when she cums
Music and detail options, low quality mode for lower spec mobiles
Secret codes
Your support on this game will further development, and you'll see more updates release in time! (See my Judy game for my long-term support on these games)
I hope you'll have fun playing with her as she makes you her good boy!

More Games by Beachside Bunnies: