Island Secretary Minigame (Isabelle Game)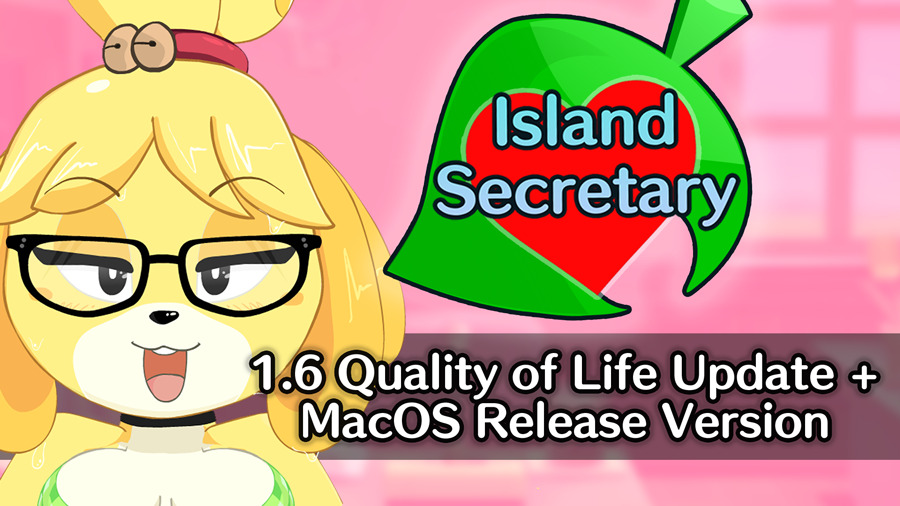 Island Secretary is a Mini-game for Android, Windows and now MacOS. There are 11 dialog sets (44 unique dialogs) and 6 secret dialogs. The game plays in portrait on Android & has vibration choreographed to the animation. After each round, a new item unlocks. Unlock all the items while enjoying all her unique dialogs 🙂
Current Features:
Two new secret NTR Settings: IS Cheating on the Mayor, and the Mayor cheating on their GF with IS.
Accessories are now saved, closing the app no longer resets them
IS's face, eyes and color has been adjusted slightly.
IS is now rendered using 'cacheAsBitmapMatrix' . If you see any slowdown or issues on your phone, please let me know, as this is something new I am trying for performance.
There's a new option for a different fur pattern on IS's legs (Accessory type)
MacOS version release.
The current version starts with 6 finished times by default, so all options are unlocked. If you'd like to play from the beginning and unlock items one at a time again, use the reset button to start at 0.
The new accessories are selected by going into the "more" button that appears once all default items are unlocked (6 times)
Xvideos video of the 1.5 Accessory Update:
Versions:
1.6 – Quality of life update – Get the latest version here!
1.5 – Accessory Update
1.0 – Initial Release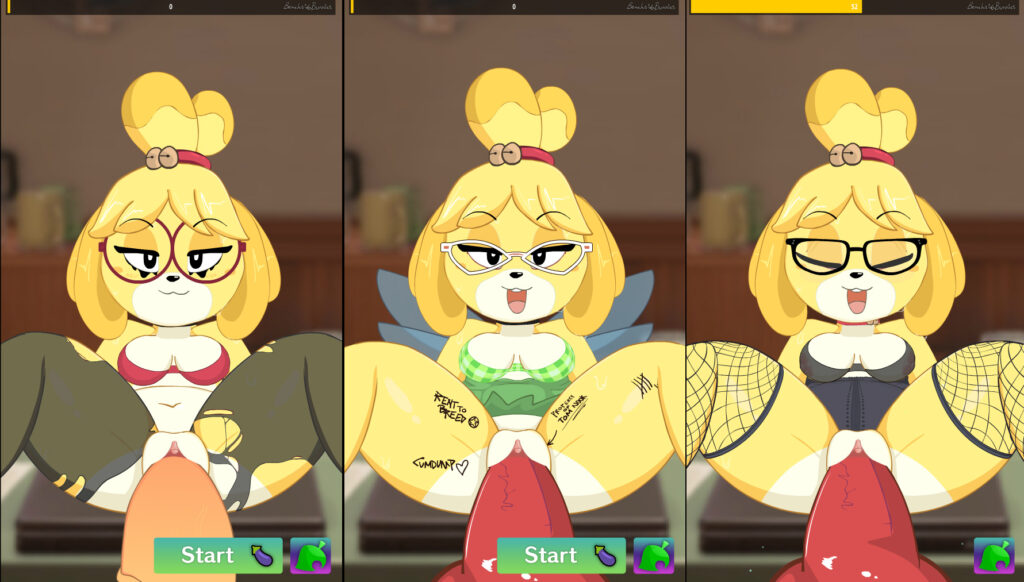 Your support will enable the continuation of these games and animations to be developed. Thank you!
More Games by Beachside Bunnies: