Helluva Hound is a new adult game, where you encounter a very dominant hellhound, in hell.
After not living the most pure life imaginable, you're sent down to the depths of hell. You'll need to satisfy this hellhound in order to keep your soul! This hellhound loves her ass being played with. Spank, lick, and pound this dominant doggo in 3 unique dialog encounters, until she's satisfied. The release version is anal only!
This game is still actively being worked on and features will continue to be added. The game is for Android, Windows and MacOS. There are demos you can try for free here: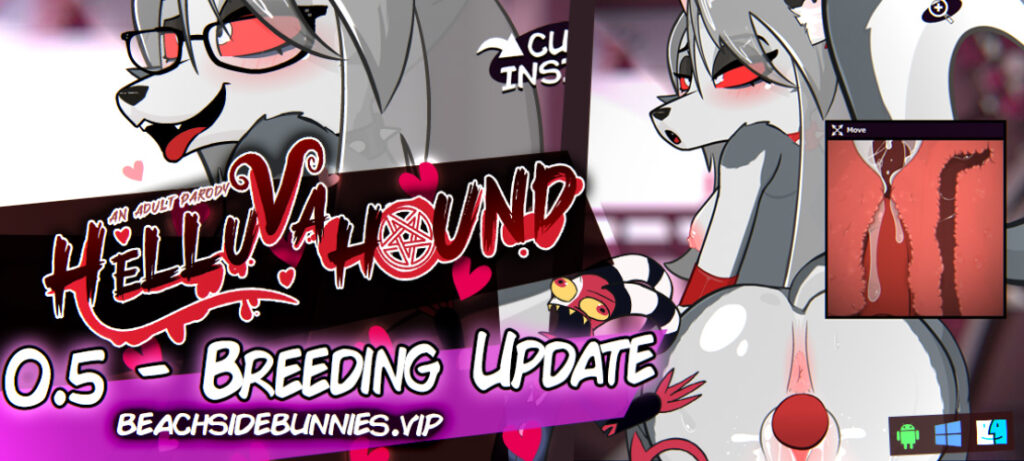 > Latest Full Release: Helluva Hound [0.6] Accessory Update + Lovense
What's new in 0.6?
New Roxanne Wolf accessory options!
Lovense Support – Found in the main pop menu > system options.
More accessories – Blindfolds, a few more ear piercings, sticky note tattoo, cross nipple piercing, leash, lactation option, buttplug toggle (Vaginal only)
Accessory save slots
Fully voice acted breeding mode with subtitles
A new feature – 'Limit Break' – Lick the hellhound during vaginal over 10 times before she reaches her limit to break the pleasure bar, activating deeper moans, a louder orgasm, and extra hidden dialog in each of the 3 encounters. Licking during anal is now available but there is no limit break.
24 new spoken lines to find over 3 vaginal dialog encounters, each with differences when Hard Dom / Soft dom is toggled.
Xray has been fixed to keep the cum visible, and more cum times before cleaning = more cum visible
New vaginal and clit licking – up to 5 new dialogs if you have hard dom mode on (some are skipped for soft-dom, and all are skipped when using futa mode – but you can still do the interactions)
Lingerie accessory set, and some other new accessories, and new tattoo options
New silly easter egg code
The 0.3 update adds the following:
Blitzo can be activated with an easter egg code. He will pop up and bug you before and after the action. He has a total of 8 dialogs to hear.
New internal view toggle. To enable the internal view, please find the new button at the top of the game. Internal can be turned off and on at any time, aside from when finishing or while she has her phone out (The button will disappear for those moments)
There are a few more nipple piercings added
0.2 Update adds the following:
Head patting is now added, with reaction dialog
Boob Rubbing is now added
Butt licking now has all the reaction dialog
Butt slapping has a reaction
Futa (Both pale and furry options) are now available. The game is moved upward when this setting is on, so you're able to see a bit more of it.
Some new accessories: Panty to the side options, Christmas set, New earrings
Fixed the missing shading on Loona's mouth when talking
Some other minor fixes, purchased a license for Adobe Air Harman using Patreon funds (Thank you!), so the splash doesn't appear on new game versions, etc.
The game releases with the current features:
3 complete, Interactions with multiple variations: Hard Dom, Soft Dom, Disinterested Toggle, and Limited Dialog mode.
Fully subtitled in English
Lots of voice acting by the amazing SultryLampVA
Vibration choreographed to the action on mobile devices
Kissing, Ass-licking, and Spanking
Over 50 accessory options including bras, boobs, eyes, glasses, and more.
Pale, Furry and Imp guy body modes + transparent mode
4 possible endings
There will be small updates that bring new accessories and mods, and large updates in the future that will bring vaginal and oral modes.
---
Your support on this game will further development, and you'll see more modes, accessories and more release in time! (See my Bunnycop game for my long-term support on these games)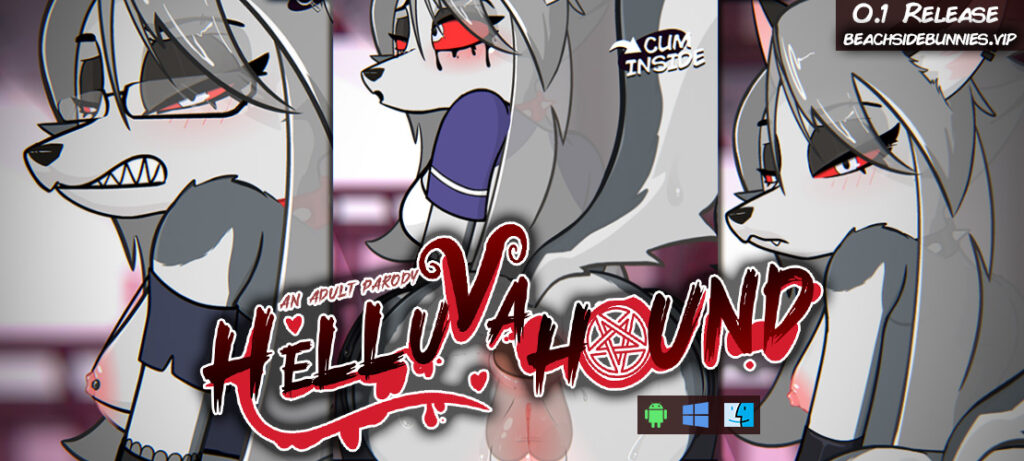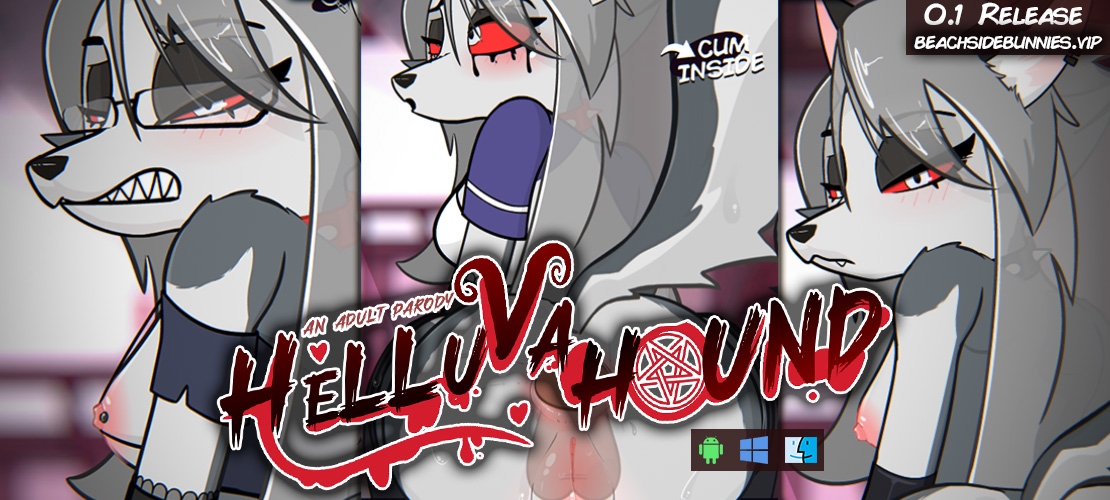 More Games by Beachside Bunnies: