Current planned features, suggestions and items that will be attempted to get into the game:
First Release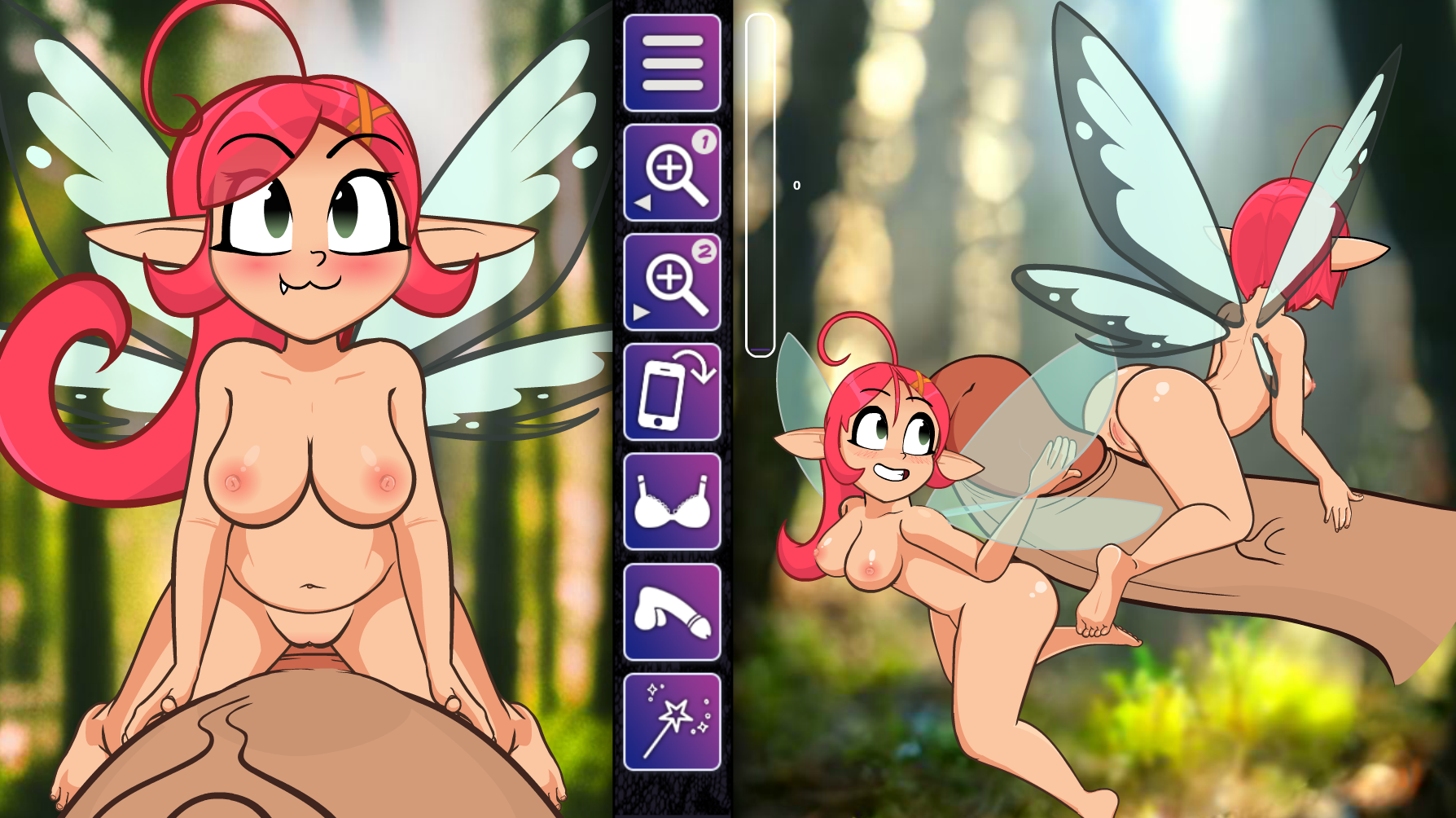 Swiping minigame with the first set of fairy types (Pale, Medium skin and dark skin fairies)

Clothing sets, eye colors, hair colors, boob sizes and piercing options
Full bios with description of the fairy, age, name, etc.

The first scene, which will introduce your chosen fairy rubbing you off in her smallest size, with or without a partner depending on the fairies preference in her bio. (AKA the 'bodyjob' scene)
A cum scene that will either shower the lower fairy, or optionally cum knob-to-pussy on your fairy, or vaginally inserted (set in preferences)
A phonebook that will keep a list of visited fairies. When the scene is over, the fairy will give you her number.
The first release will feature 'SultryLamp' as the first voice actor
Lovense patterns for the first scene
Future Roadmap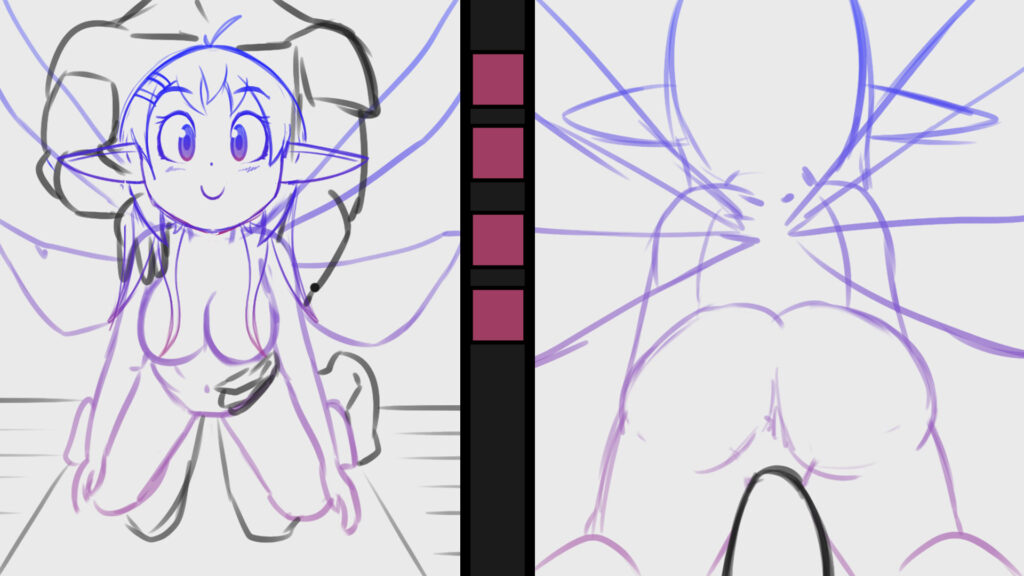 A shortstack scene where your chosen fairy uses magic to become larger, for a full penetration / breeding scene

If with the other fairies, they will stay small and land on her, commenting on the action

A new 3rd fairy can appear and receive oral from your chosen fairy, with unique dialog from different voice actors
Interactions such as licking your tongue over her body from bottom to top, single finger head pats, kissing, rubbing…. maybe two finger boob rubbing, one finger on each boob on the small mode? Depends how it looks when I try it out.
A 'wardrobe' feature where you can either select or buy new outfit sets for your returning fairies.
Add 'PixieWillow' and 'LalaLexxi' additional voice types to the game

Temperaments for all 3 voice actors have been recorded — 'Horny' and 'Sassy' – Giving 6 different voice sets. I'm unsure how these will all fit into the game, there is a ton of dialog recorded, but I will try my best 🙂

'Top Pick' Fairies such as Crysta, Shantae and Tinkerbell will be rare swipes in findr.
1/100 chance of a mini goblin girl catfishing you
if you Haven't played for a while, the dialog has things about how they missed you / haven't seen you in a while
Optional toggle – a fairy can have a 50% chance to become pregnant, and visibly looks so when called back
Shortstack scene fingering option
A welcome tutorial that asks you if you like futa, and the other fringe fetishes (later you can change the settings via your edit profile screen)
More accessory sets, skin types, tattoos, hair etc, with references to fairies in popular media. I'm imagining boots, lingerie, fairy dresses, and more.
Alpha video WIP:
If you're interested in finding out more and would like to follow along with development, consider joining my backstage patreon tier – I am posting frequently in the backstage channel on discord with updates to the fairies and how things are moving along. I'll also be posting updates monthly until releases are made on the regular game access tier too. I hope you'll enjoy having fun with Fairies, and thank you for your support! ❤️